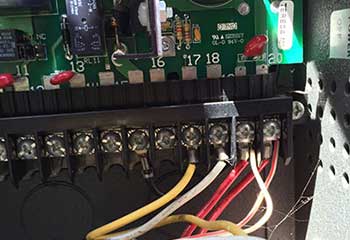 Opener Repair
Customer Issue: Mr. Willis felt that his garage door wasn't opening and closing reliably anymore, which was a concern when it came to the safety of his home and belongings.
Our Solution: After disconnecting the garage door opener from the system and taking it down, our expert inspected it thoroughly. The remote control and wall pad were also carefully looked at for signs of trouble. It was found that the circuit board was in need of replacing, which was immediately taken care of.
Leland Willis
- Buena Park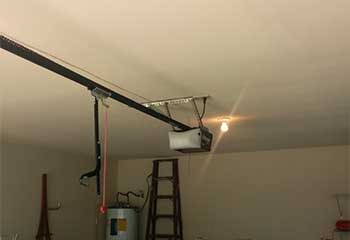 Opener Replacement
Customer Issue: Mr. Herren's old opener motor burned out, and he required an immediate replacement.
Our Solution: The Genie 1035-V continues to be a popular choice for affordable, low-maintenance garage door opener replacement. Replacing the customer's previous screw-drive unit with this chain-drive one required some extra trolley work, and makes for a slightly noisier system, but well worth it in Mr. Herren's estimation. Testing proved the new opener a good fit.
Samuel Herren
- East Whittier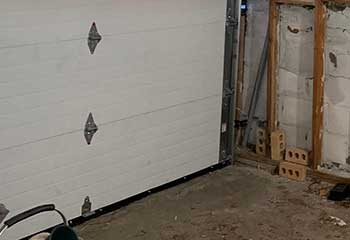 Sensor Adjustment
Customer Issue: Door starts to reverse when ordered to close.
Our Solution: We checked the alignment of both units to determine what was causing the problem. It turned out that the sensors had become misaligned for some reason, which was the reason for the issue. After adjusting their position and cleaning their lenses, the door's constant reversing problem was solved.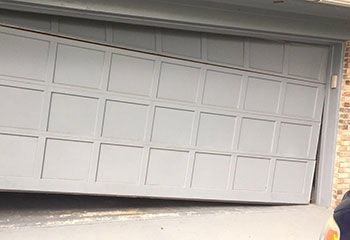 Garage Door Off Track
Customer Issue: Rollers popped out of one of the tracks.
Our Solution: The first thing our team did was secure the door in place. Then we repaired the damaged part of the track that forced the rollers to pop out. After the frame was fixed, we inserted the rollers back inside it and lubricated them to make sure they could move more smoothly.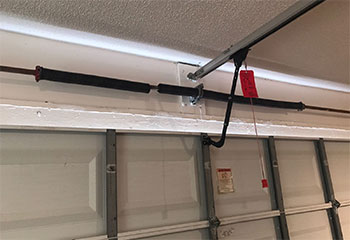 Spring Replacement
Customer Issue: Garage door spring broke.
Our Solution: We rushed to the customer's home as quickly as we could and began working as soon as we arrived. After safely replacing the broken spring, we tested the door several times to ensure no other part was in danger of breaking, and showed the customer how to lubricate the different moving parts to increase the mechanism's longevity.
Maurice Bronstein
- La Mirada